Today I give you the Subnautica: below zero review no spoilers.
The first version of Subnautica games was launched on 16 December 2014.
It's another part Subnautica: Below Zero has launched on 30 January 2019 but the full version or you can say another big update was launching on 13 May 2021.
More about Subnautica: below zero
It is a survival action-adventure video game with engaging exploration set in a mysterious hunting world,
Sabnutica below zero is a beautiful game due to a lot of adventure in it with an endless ocean and an Iceland.
It gives you a unique and good experience while playing the game it displays a knack for crafting that gives you an impressive experience.
But here you have some difficulty finding the food in the game.
Subnautica: Below Zero Map 2021 (Full Game)
Sabnautica below zero you play as a robin who arrives on a planet because her sister death was held on that planet.
So she comes to find the main reason for her sister's death but her sister dies at her own fault because of studying and searching the environment of that planet.
But robin not accept these reasons she thinks that there are any other reasons behind her sister death.
For most of the part in the game, you have to do only exploration and crafting. You have to cook the fish to maintain health and thirst. You get the fishes in your hand while swimming in the oceans.
Now you have to find the mine minerals and chop up plant an many other things to gain access in new material that you can make in crafting components.
It also has a bad thing think that if not have high capacity oxygen you can not survive more in oceans but if you have a high oxygen tank you swim more and go dipper in the ocean.
You have to find more materials as you can and bring them to your base and make more crafting components you can also find new alien locations in it.
That will make the game more interesting.
But it also have some dangerous aquatic animals that can harm you a lot so you have to play very carefully but you definitely enjoy the game.
As I already told you that in Sabnautica: Below Zero also have some animals so lets see them.
Subnautica Below Zero Animals and Landmark
Lets see the Subnautica Below Zero Animals and Landmark.
1. Pengwings!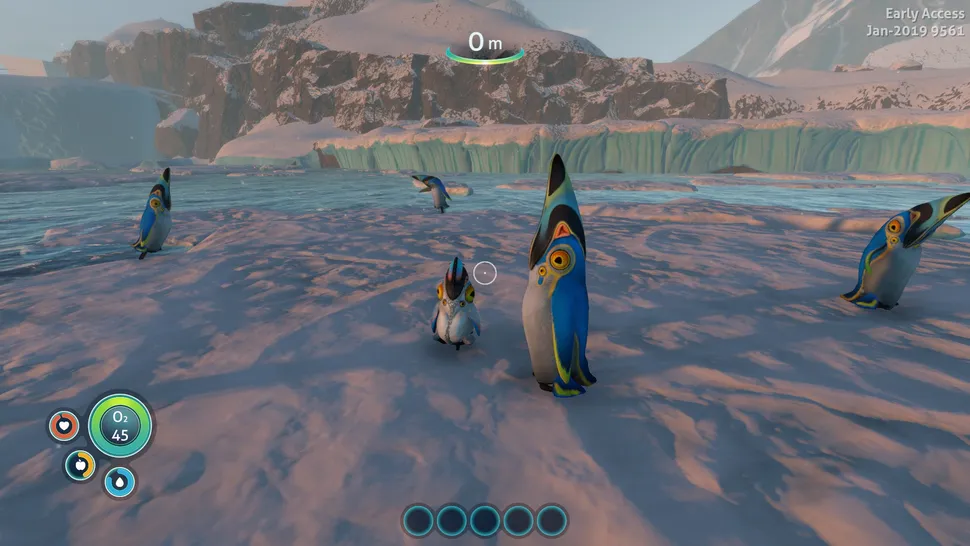 2. This giant doughnut fish… thing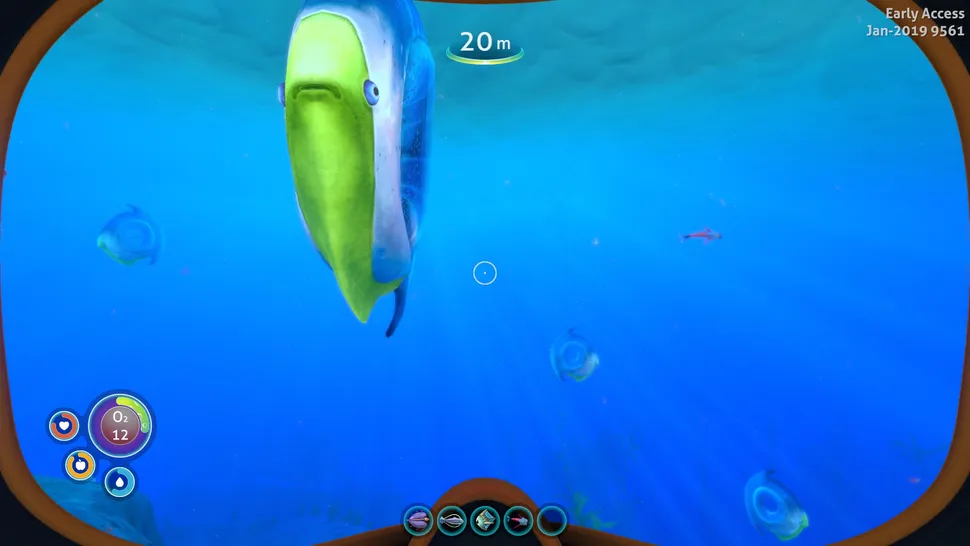 3. Brute Sharks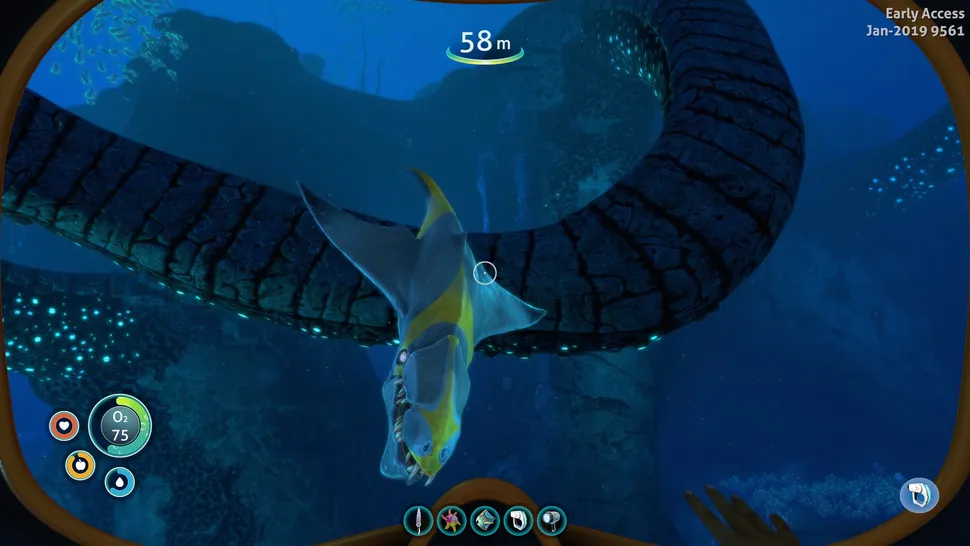 4. Glow Whales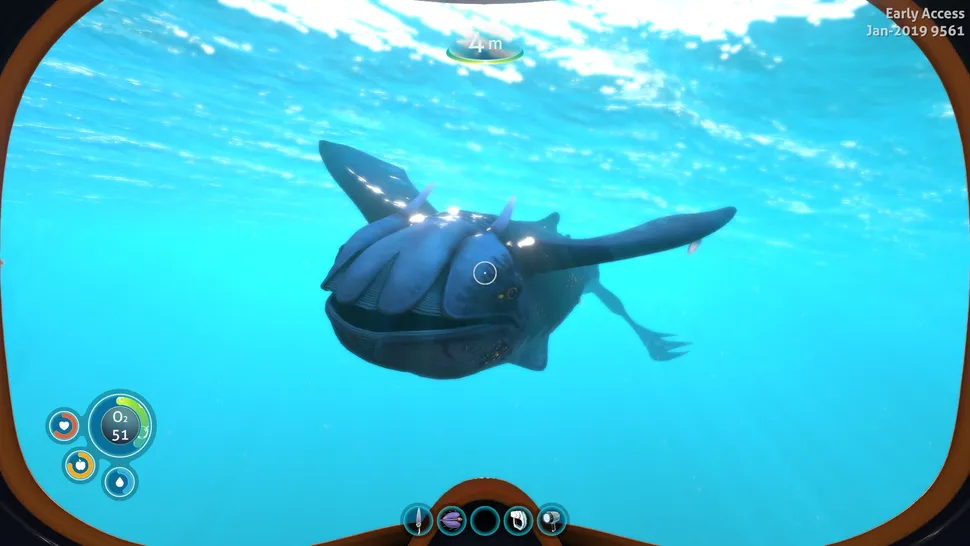 5. An abandoned island outpost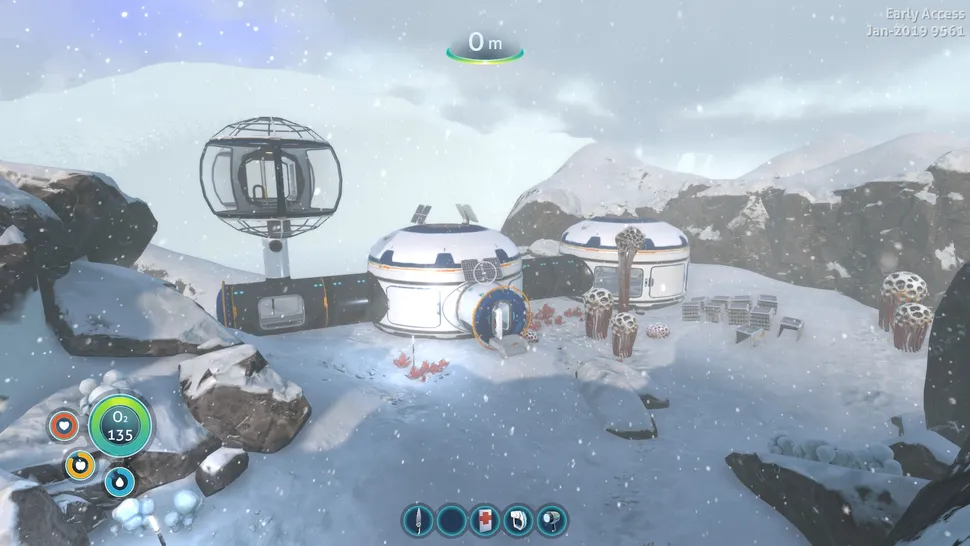 6. I'm, uh… I'm really not sure what this is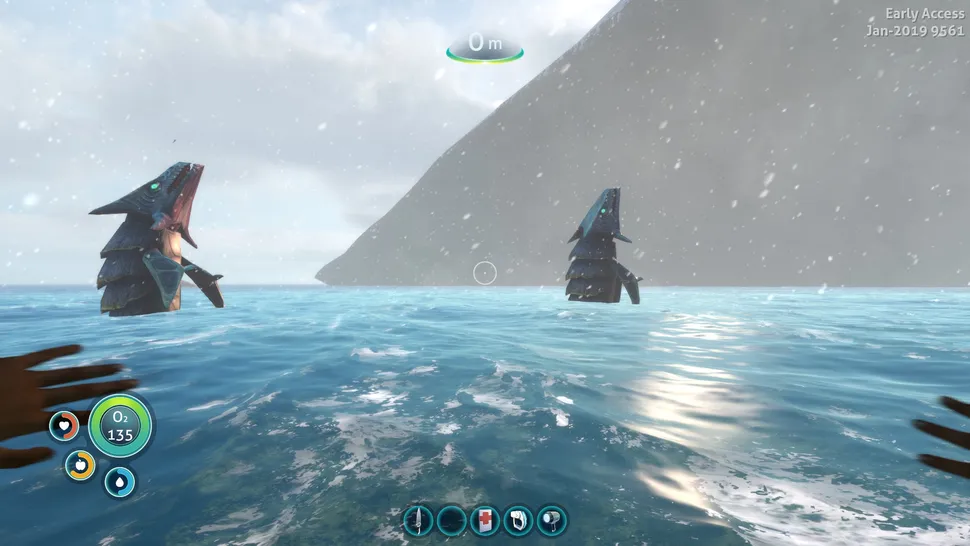 7. Giant lily pad trees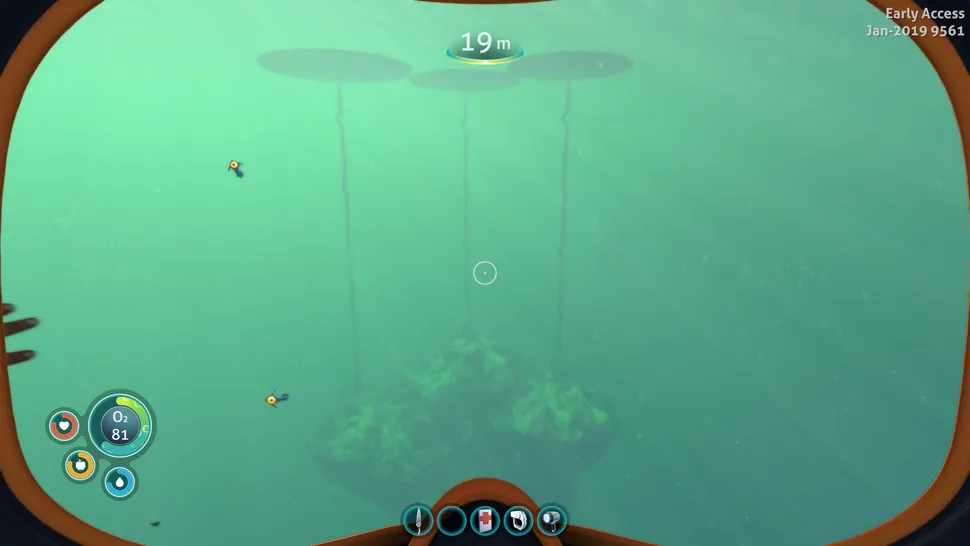 8. Crustaceans!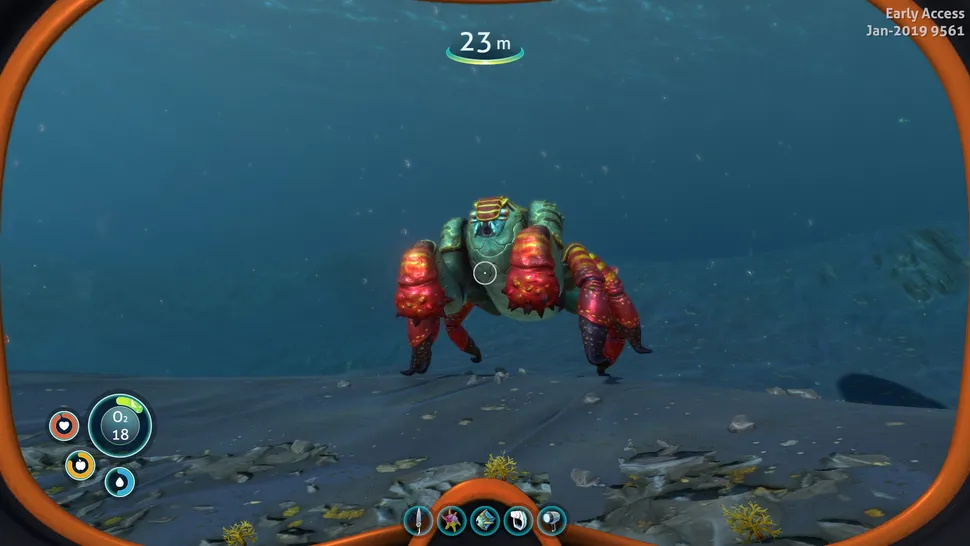 9. The return of the Sea Emperor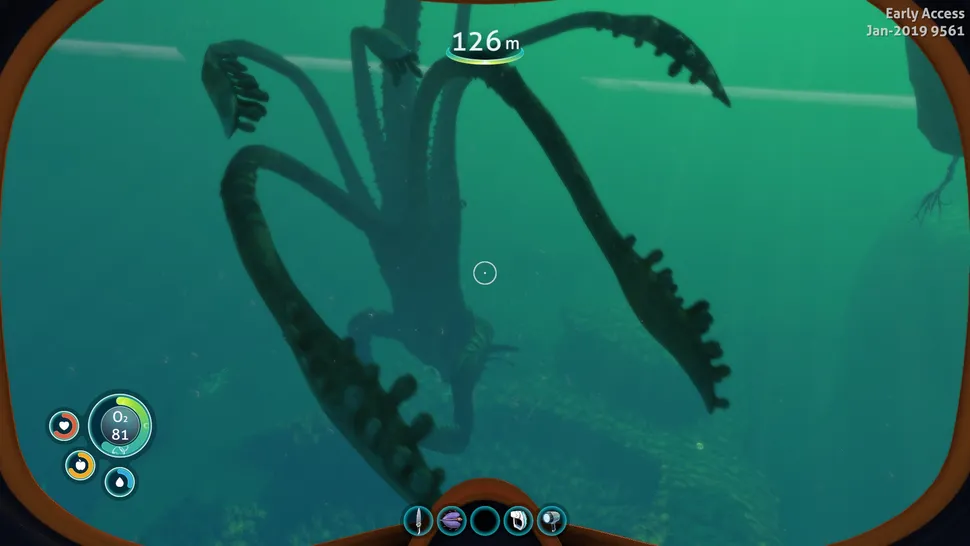 Subnautica Below Zero Characters
We already talked about animal and landmark in sabnautica below zero but there are many intersting characters in this game.
So now we see the character in this game.
Robin Ayou
This is one of the most main characters as I told you in starting that she comes to a planet to find out her sister's death reasons.
According to the game, her age is 27 her sister's name is Sam Ayou.
From profession, she is Oenologist, XenoWorks, Independent Contractor.
Al-An
It is also referred to as Alan. It is also a member of the architects. According to game, his age is 1000years.
From occupation it is a Lead Scientist.
Marguerit Maida
Marguerite Maida is a freelance security guard. She is a female. She also requires some valuable materials which resulted in the Degrassi being fired on and crash landing.
According to game her age is 54 from occupation she is a Freelance Security Personnel (Formerly)
Ryley Robinson
Non-Essential Systems Maintenance Chief Ryley Robinson is the protagonist of Sabnautica. He is a survivor in the game.
His age is unknown. From profession he is a Non-Essential Systems Maintenance Chief
Fred Lachance
He was a member of Alterra Corporation working in sector zero.
His age is unknown from occupation he was a Seatruck Pilot.
Danielle Valenti
She was a researcher at Alterra corporation corporations. Danielle Valenti also study about the samples procured from the creature
Form occupation she is a Reseacher. Her status is alive
Parvan Ivanov
Conclusion
In conclusion, I want to tell you that you should have to definitely try this game because it is impressive and such an entertaining game. I give you a Subnautica: below zero review no spoilers, if you like the game you can download it from their site. Sabnautica Below Zero, which is fully released on 13 May 2021.
FAQs
Should I buy Subnautica below zero?

Conclusion. In conclusion, I would definitely recommend anyone to play this game, but play the first one before playing Below Zero because you will be disappointed with the amount of content in the game currently. The first game is fully finished and it is absolutely amazing.
Is there an ending to Subnautica below zero?
The planet model in the intro is the exact same as in the endgame of Subnautica (resized) and the same Sector Zero portion can be seen from space, as Robin approaches the atmosphere in its direction. The game is still under heavy development, so an ending has not been officially released yet.
How far along is Subnautica below zero?
Right now, we're in the back half of Below Zero production. Our next big internal milestone is Content Complete on October 31, 2019 – just under four months away. When we hit Content Complete, the game should have everything present that we intend to ship – every feature, every location, every creature.
Will there be a Subnautica 3?
It seems that developer Unknown Worlds on to, well, unknown worlds after Below Zero wraps up its stay in Early Access, but the devs make it sound like a third Subnautica is basically inevitable. … For now, Subnautica: Below Zero is due to leave Early Access sometime this spring.
Is Subnautica worth buying?
I absolutely love Subnautica, and I believe it's worth it. It's definitely a nice change from the worn-out survival genre, and I think it's one of the best survival games I've ever played. I highly recommend it if you enjoy underwater games, especially if you're afraid of the ocean.
How long does it take to beat Subnautica?
30 hours

That is an astounding achievement when you consider the game is intended to take up to 30 hours to complete – though, to be fair, we usually manage to make what should be one-hour tasks last about that long. Get involved in the conversation by heading over to our Facebook and Instagram pages.